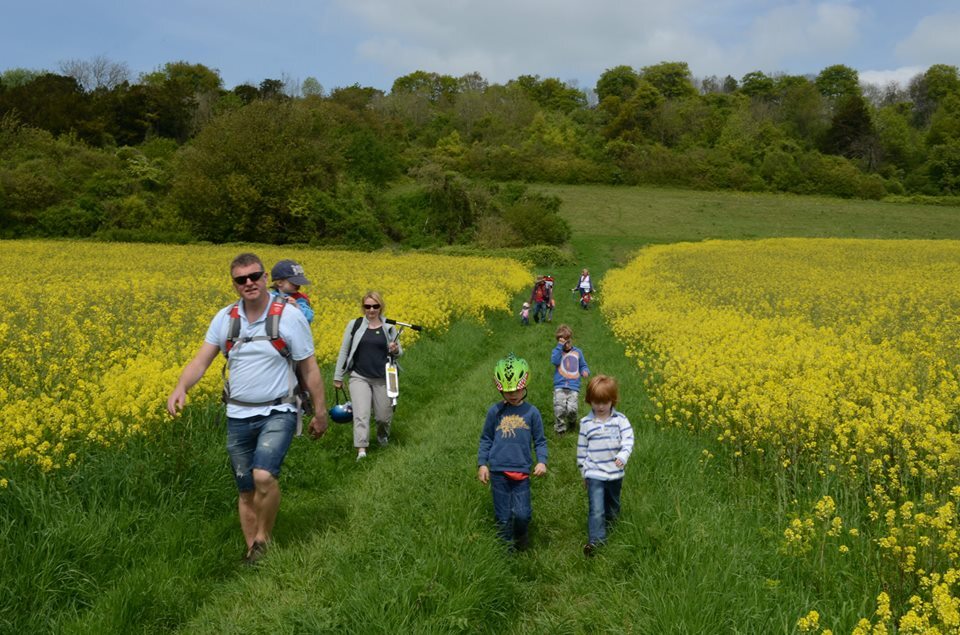 The Parish of Tatsfield, on top of the North Downs, offers a variety of scenery to be enjoyed from its network of public footpaths. There is the sweep of the Downs themselves, wooded shaws, hedgerowed lanes and even a vineyard. All the walks in this pack are circular and start from the Village Hall car park except for no 6 which proceeds from the Hill Park in Chestnut Avenue. There are 6 walks. Each of varying distances which you can download by clicking below.
If you enjoy these walks, you might like to contact Tatsfield Ramblers who, together with Westerham Ramblers, conduct fortnightly walks on Sunday mornings in the area – Tel: 01959 577434 or 01959 563017 Website www.westerhamramblers.org.uk/ramblers
Please report any damage to signs or stiles to the Parish Council Clerk – Tel: 01959 701820 email clerk@tatsfieldparishcouncil.org.uk or to SCC Countryside Access Officer for Tandridge Tel: 03456 009 009
ENJOY OUR COUNTRYSIDE
Produced by Tatsfield Parish Council with the assistance of volunteers and a grant from Tandridge District Council. Special thanks to Eileen Pearce who sadly died shortly after co-ordinating the updating of these walks.
Ordnace Survey@Crown Copyright Explorer Map 147 2004 All rights reserved. Licence Number 100050449
Your rights and responsibilities in the Countryside
Tatsfield Walk 1 - 2 miles, 1 hour
Tatsfield Walk 2 - 2 miles, 1 1/4 hours, 1 steep hill
Tatsfield Walk 3 - 2 1/2 miles, 1 1/2 hours, Several hills
Tatsfield Walk 4 - 3 miles, 1 1/2 hours, 2 steep hills
Tatsfield Walk 5 - 2 miles, 1 hours, 2 steep hills
Tatsfield Walk 6 - 4 miles, 2 hours, Several stiles